Trail Routes
I build Trail Routes as a side project, where I share my favorite running & hiking trails for others to explore. Currently available on Web & iOS.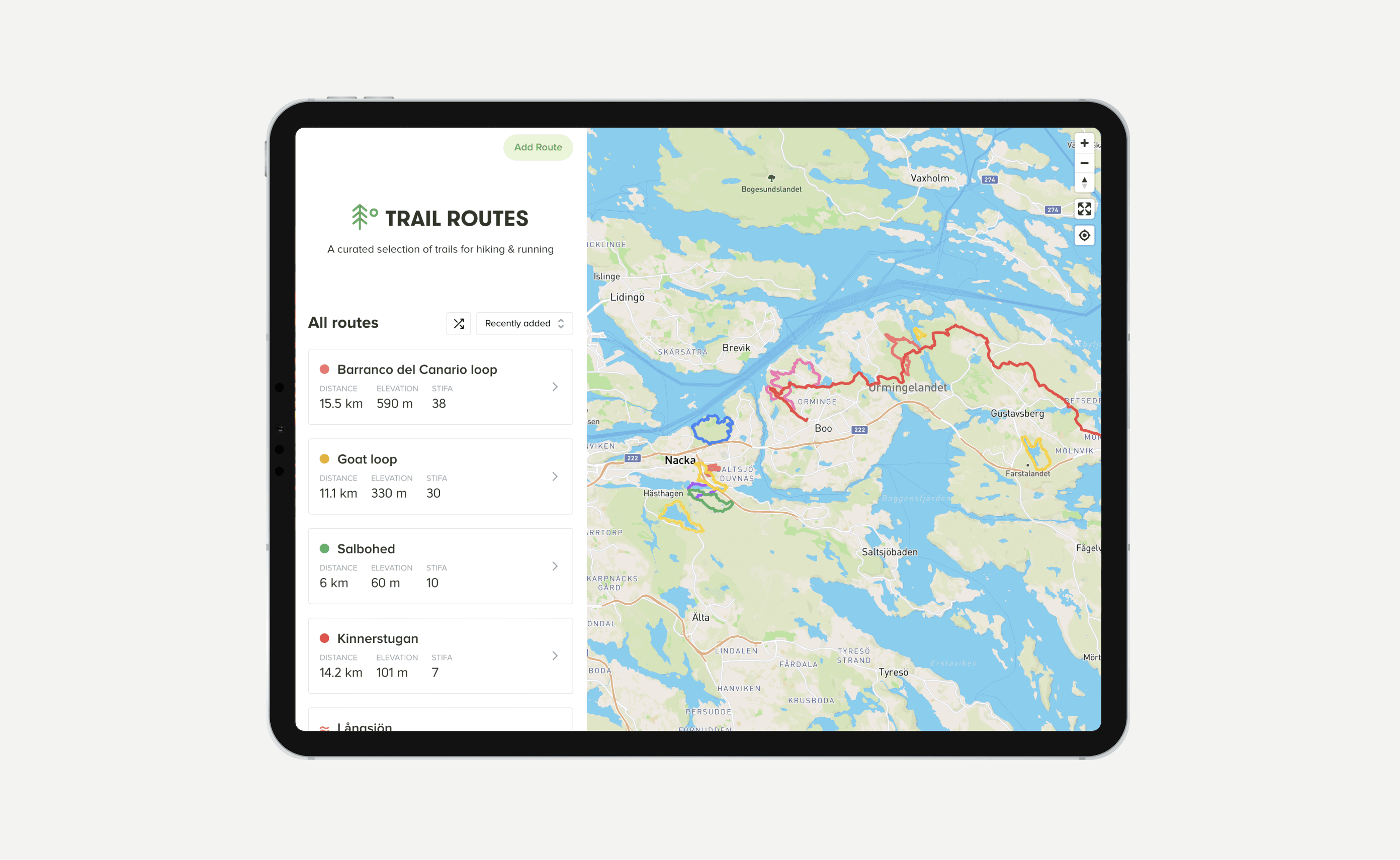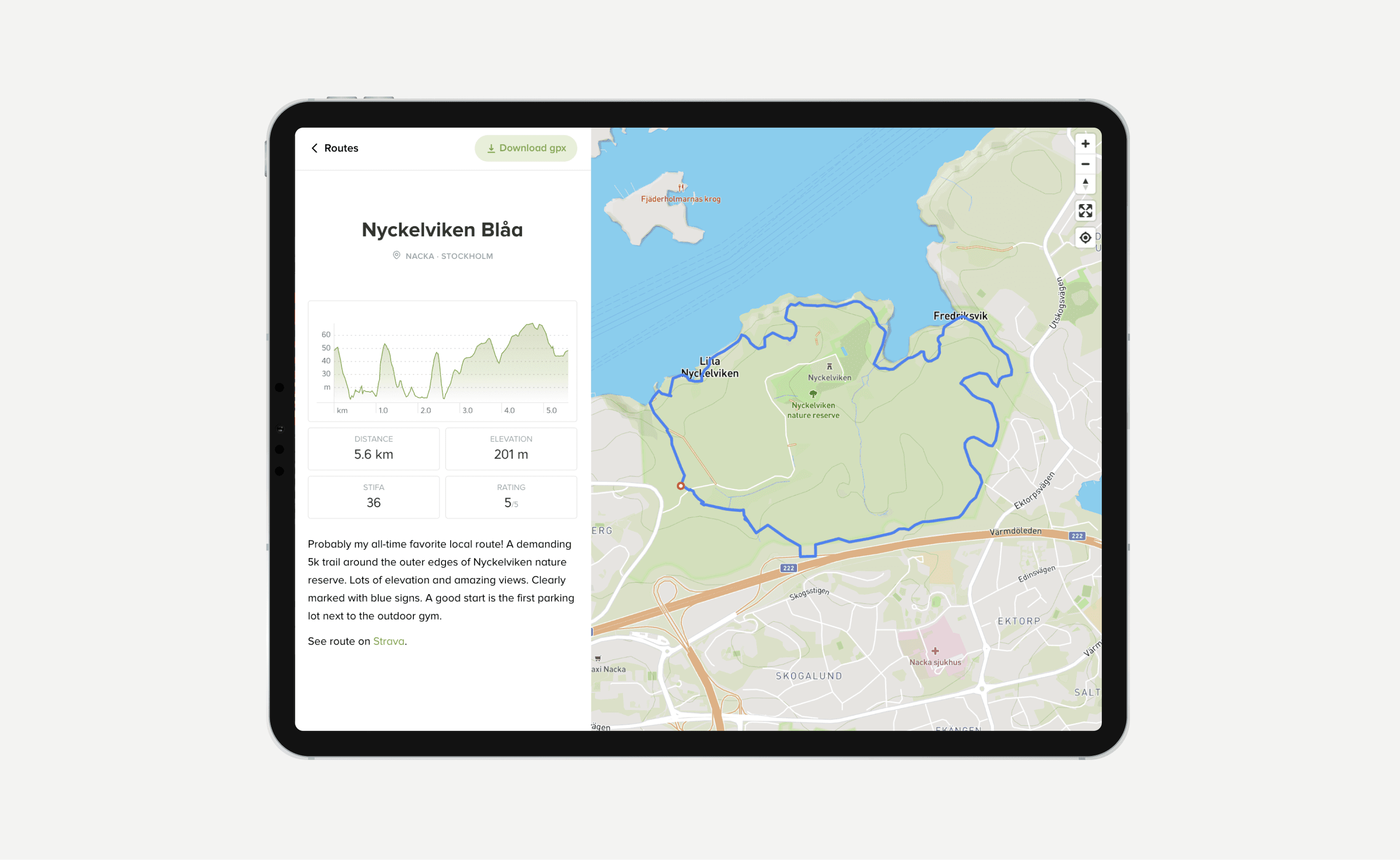 Graphs and interactivity
This was a perfect opportunity to get into d3.js while building an interactive graph where you can track the elevation change and see where it is on the map.
Trail routes for iOS
Built a small iOS app with SwiftUI and made an overkill launch video.
More reading
Read more on building Trail Routes from my blogposts: